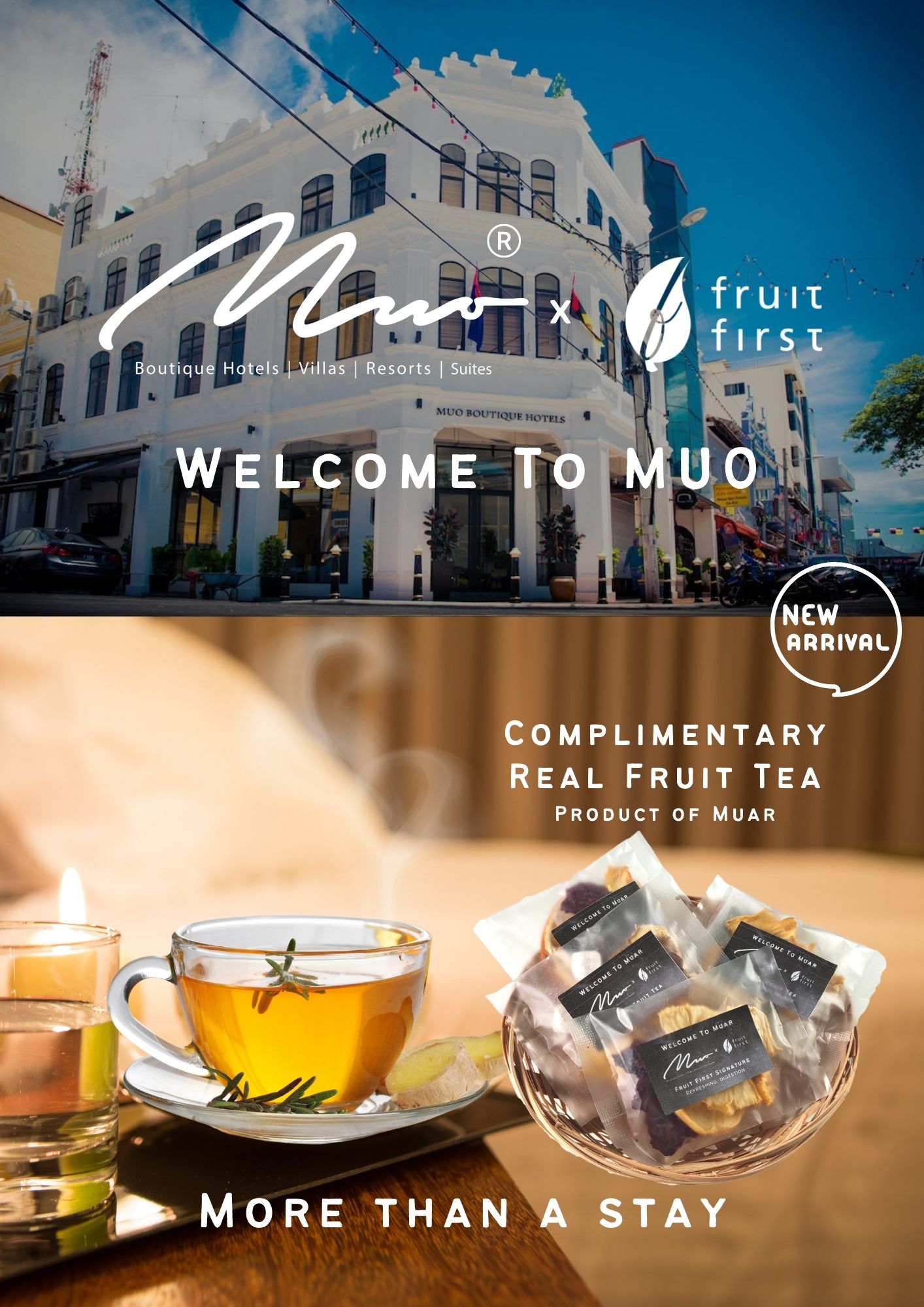 Welcome to Muar, the Royal Town of Johor.
Thank you for staying in MUO
We are very happy to share with you
the Real Fruit Tea in natural taste
crafted locally in Muar by Fruit First.
Hope you enjoy the tea during your stay at MUO.
Feels like sharing the taste of Muar with your friends and family?
Let's Shop at MUO Hotel lobby

or click the "Shop Now" button,
we will deliver to your doorstep.
(Deliver to West & East Malaysia, Singapore)