About us
How Fruit First started? the COVID-19.
Fruit First is founded in 2020 during the COVID-19 pandemic. The Movement Control Order (MCO) lockdown started on 18 March caused tons of local fruits over harvest and over supply, with only a short period to keep the freshness, many fruit farmers and sellers were forced to throw away their fruits. It gave our co-founder Ryan a very huge impact and it inspired him to come out with something.
Why Fruit First? Back to Kampong after the Cities.
Our co-founder Ryan always believes that his hometown Muar is a low-profile city but full of hidden gems, including the local fruits. He decided to back to the small city in 2019 after staying for more than 10 years in the cities in Taipei, Kuala Lumpur, and last in Singapore.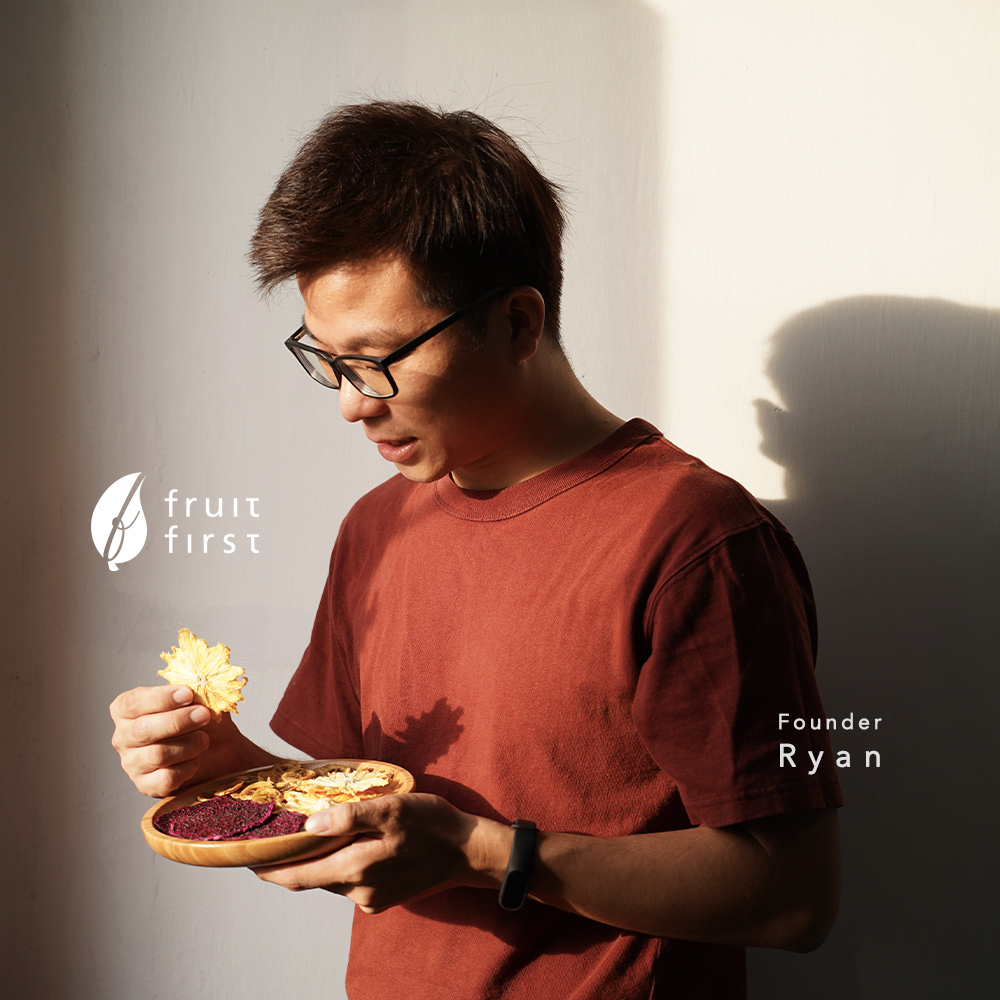 He always thinking about how to help friends in the city to be able to enjoy the quality and fresh fruits in the fast-moving lifestyle, while promoting the local farmers.
Value Up. More than just a raw fruit...
What the city people want: Convenience
What the kampong harvest: Freshness & Quality
With no much experience in the food business, we started to work with the local fruit farms and making our first products - dehydrated pineapple & dragon fruit with our first little dehydrator in Muar, Johor.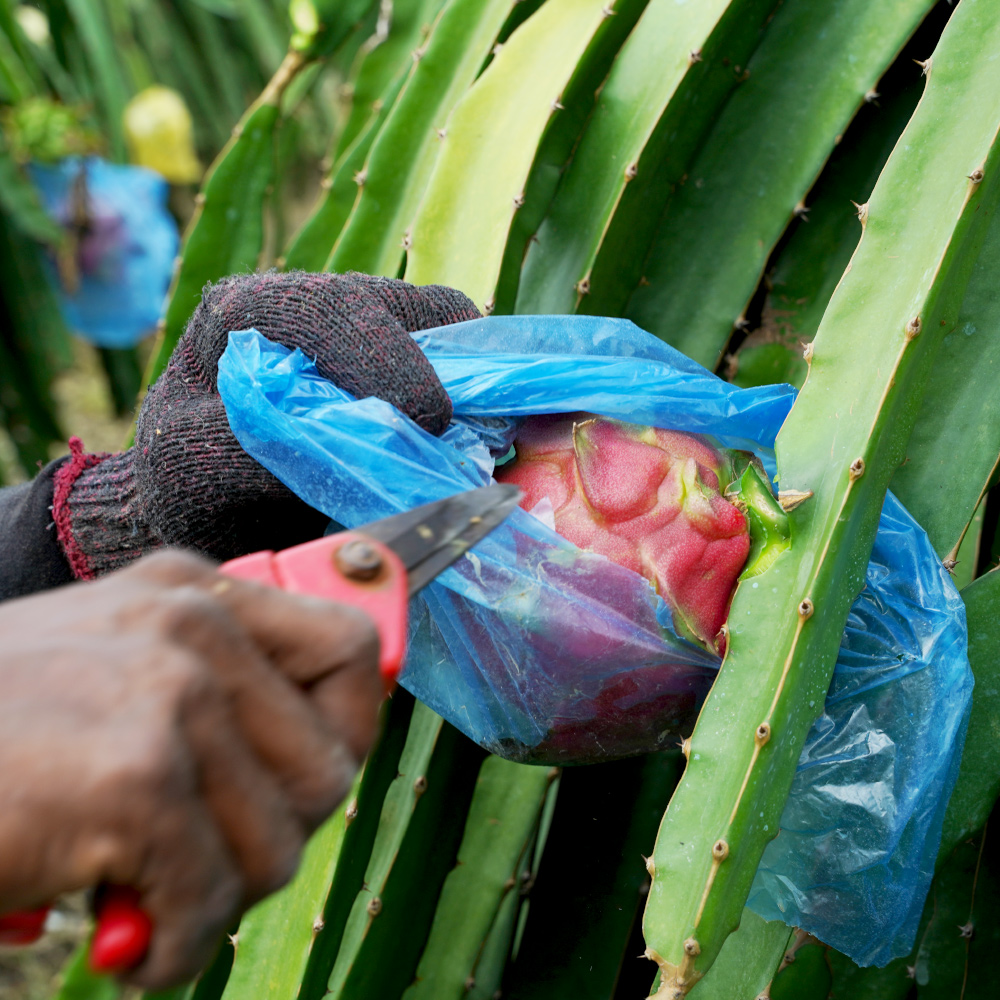 To produce good fruit snacks, fresh and quality fruits are the key.
When others are thinking of using the rejected fruits to process a fruit product, we choose the fruits with the best quality.
Together with the fruit community, Fruit First makes the raw local fruits to be more than just raw fruit.
Ryan "I hope the consumers can enjoy fresh fruits in a convenient way although rushing with time every day while getting a chance to appreciate the hardworking from the local farmers."


Fruit plant, grown and freshly made in Malaysia
100% Product of Malaysia.
No Sugar Added, No Artificial Additive, No Preservative.
Thank you for listening to our story, your supports matters,

Tag us at @fruitfirst.official to tell us your feedback.